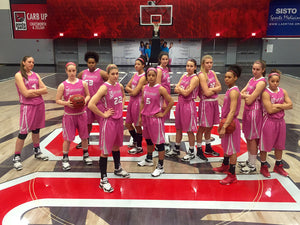 We are accepting 10+ teams (male/female) with a minimum of 3 players and a max of 4 players for our 2nd Annual "Breast Cancer" Tournament.
Two Registration Deadlines:
October 1, 2023 - All teams that meet this deadline will receive customized jerseys. 
October 23, 2023 - Final deadline (No custom jerseys)
One Day Tournament: Double Elimination 
GRAND PRIZE: WINNER TAKES ALL
Cash Prize 
Private Section (Sunday Brunch) - October 29, 2023
And more!
GAME DAY! 
October 28, 2023
Location: TBA
Time: 11am - 7pm